Languages
Ajax, Android, Angular, CSS, HTML, IONIC, iOS, Java, Javascript, Laravel, Node.js, PHP, Python, React, Ruby on Rails, SQL, Swift, Typescript, Unity, Unity3D, Vue.js, Wordpress
Mobile app, Website, Custom software
India (Bengaluru)
Gloify has built several innovative products for clients of all sizes across various industries worldwide, solving complex business problems and empowering them achieve their business goals.

Average Project Size
€ 12000,-
Remote Collaboration Possible?
Yes
Development process
We have developed a streamlined software delivery process, encompassing project planning, agile methodologies, thorough technical design, rapid coding and quality assurance.

Methodologies
Agile Software Development, Scrum
Contact details
Naveen Kumar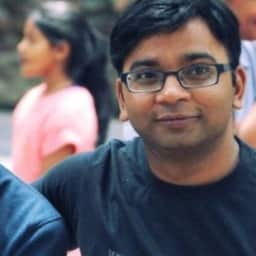 +91 9916 232 160
Request a call
Ideal clients
We have worked with client from early stage founding member team to mid sized corporate companies as well. Our ideal clientele are the early stage companies, and startups.