Languages
Ajax, Android, Angular, asp.net, C#, CSS, HTML, iOS, Java, Javascript, JSON, Kotlin, Laravel, Magento, Node.js, Objective C, PHP, Python, React, Ruby on Rails, Scala, Solidity, Spring, SQL, Swift, Symfony, Typescript, Unity, Unity3D, Vue.js, Wordpress
Polygon Technology
Custom software, Design, Mobile app, Staff augmentation, Website
Bangladesh (Dhaka)
"Polygon is a technology company consisting of 46 of us - the Polybots. We're a team of technopreneurs working together for over 7 years. We've built everything from Fintech Wallets, Metaverses, NFT Exchanges; to automating archaic processes for Banks & Financial Institutions. If you'd round up Bangladesh's top 50 engineers, chances are half would be Polybots. *humble-brag*

Q: So how are Polybots different from your local DevShop?

▨ Delegate us the tech:
We serve as the backbone of startups - we build the technology for your startup so you can disrupt entire industries. We'll be your CTO and tech team.

▨ Techies who understand business:
Polybots are not just techies, we understand business; we've marketed our home-grown products to over 3 million users - having been the techteam for Bangladesh's top startup.

▨ 20¢ for A-grade Polybots > $1 for B-grade local DevShop:
Polygon's technopreneurs empathize with bootstrapped founders - and can aide to their affordability since we build everything from our home-turf of Bangladesh.

▨ Why reinvent the Wheel:
Chances are we may already have an Off-the-shelf product you're looking for, anything from an ecommerce website to WearableTech. We can customize on top and ship faster togethe
"
Average Project Size
€ 45000,-
Remote Collaboration Possible?
Yes
Development process
"▨ Product Analysis & Scope Defining(PRD):
Our CTO and CPO will chat with you and understand what you're trying to build. We'll collaboratively narrow-down the product scope and prepare a comprehensive PRD (Product Requirement Document) which will serve as the bible throughout the development process. In cases where we have a relevant off-the-shelf module built as per your requirements, we'll share it with you accordingly for faster delivery.

▨ UX & UI Design with Price Quotation:
Based on the PRD - our Head of UX will bring to life how we're envisioning the product, so as to ensure that it matches with you. Along with the UI visual, we'll share a detailed quotation for the project along with a timeline and resource utilization list. Once you approve of the quotation and Promise Fee (usually 20% - 30%), we'll continue on to a comprehensive four step process which includes User Analysis, UI Design, User Testing and Design Handover. If no update is required based on the User tests, we pass it on to the Development Floor.

▨ Development Commencement:
Once the design has been vetted by you, our development team takes over - ensuring the essential programming health, with up-to-date industry practice of all possible future expansions.

▨ Testing:
Once the Development is complete, a Vulnerability and Penetration Testing (VAPT) is done for security testing to identify security vulnerabilities in development, across all applications, networks, endpoint, and/or cloud as necessary. Consequently, Load Testing commences as per the defined traffic with a handsome cushion. If there's success, we begin the User Acceptance Test (UAT), users from the products Target Audience are recruited to assess the ease of use of the product.

▨ Beta Release & Commercial Launch:
The developed result is beta tested among a beta user group against customer-defined matrices. Once the anova acceptance criteria is bet from Beta Rollout, the product is delivered to Commercial Launch.

*Note* - The above modality is for full-fledged development, Polygon also offers development of features or modules within your existing products. Additionally, if you already have a team set up elsewhere, Polygon also offers augment resources with specialisations you are seeking."
Methodologies
Agile Software Development, Extreme Programming (XP), Lean Development (LD), Rapid Application Development (RAD), Scrum, Systems Development Life Cycle (SDLC), Waterfall
Contact details
Jawad Mubashwir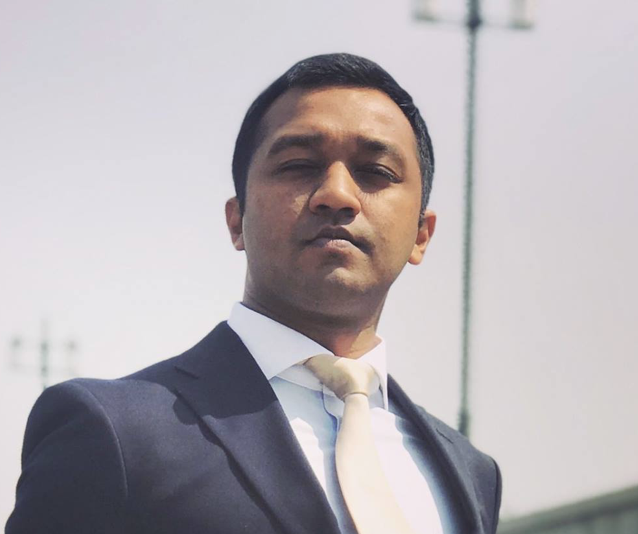 +8801402190293
Request a call
Ideal clients
Over the years, Polygon has served anyone from solo entrepreneurs, small-medium sized companies, disruptive startups to large multinational enterprises. We love serving process-oriented and agile teams who are obsessed with creating products that have a humane User Experience. We'll go the extra-mile for you regardless of what you're trying to build!