Languages
Ajax, Android, C/C++, CSS, HTML, iOS, Java, Javascript, Kotlin, Laravel, Node.js, Objective C, PHP, Python, React, Solidity, Spring, SQL, Swift, Symfony, Typescript, Unity, Unity3D, Vue.js, Wordpress, Xamarin
Custom software, Design, Mobile app, Staff augmentation, Website
United Arab Emirates (Dubai)
"PrimeSens is a team of Ex-Startup Founders, Researchers, and the Top Talent in Product, UX/UI, Software Development, Machine Learning, and Blockchain. Our tech team is also involved in open-source communities and is a part of the world's largest open-source organizations, including the Apache Software Foundation.

Our customers range from Fortune 500 companies such as Microsoft and eBay to regional giants like Tata, and the active user base of the products we have built is in the millions range.

As entrepreneurs, we've been through the grind of building successful startups from scratch. We've had funding highs, seen our share of gut-wrenching lows, and learned how to turn our pain into strength and wisdom. We've been in your shoes - and we want to help you. So let us manage your project as our own while you focus on growing your business."
Average Project Size
€ 19000,-
Remote Collaboration Possible?
Yes
Development process
"1. Pre-Discovery

We're super excited to meet you, and we can't wait to get started on your project!

This first stage will be about getting to know you and what you need. So we'll brainstorm with you to understand the problem, expectations, potential solutions, target audience, competitors, and project risks through a series of meetings.

2. Discovery

We have spent a long time thinking about what will be involved in the initial development phase, and we are ready to present our plan for moving forward.

Our proposal is thorough and well-rounded. It will include a detailed Scope of Work from which we can design and implement a rapid and risk-averse full-scale development strategy, a timeline, pricing information, and a Solution Architecture that meets your scalability, availability, and security requirements.

3. Team Formation

We don't just form teams. We build teams!

Here, we build a robust and agile team based on the expertise required to realize the proposed solution. The team will consist of Product Managers, Software Architects, Tech Leads, Software Engineers, DevOps/MLOps Engineers, QA Engineers, Business Analysts, and Project Managers.

Most importantly, we're not offering a one-size-fits-all staffing solution. Instead, we scale up/down the project team size depending on your budget and how well we're able to execute our plan.

4. Project Execution

We're ready to roll up our sleeves and get to work!

We follow agile development methodologies that allow us to keep you in the loop all the time. So there's no mystery - you'll know exactly where we're at, what we're doing, and how it's going.

Every two weeks, we present the results of our work with a final presentation that shows off all the awesome things we've accomplished!

Apart from Unit, Integration, and End-to-End tests, we also facilitate several rounds of Performance, Regression, and UAT tests throughout the execution process, so you can be sure that whatever comes out at the end will be top-notch!

5. Maintenance and Updates

At PrimeSens, we believe that our products should always work as they should. That's why we offer a service warranty on all of our products. In addition, if you report any bugs during the support months, we will fix them for free.

Even after the project handover, our monitoring tools will monitor the health of your software 24/7 and notify our teams to apply hotfixes if any malfunctions occur. We also keep your software up-to-date with the latest security guidelines during the support months."
Methodologies
Agile Software Development, Extreme Programming (XP), Feature Driven Development (FDD), Joint Applications Development (JAD), Lean Development (LD), Rapid Application Development (RAD), Scrum
Contact details
Thejan Wijesinghe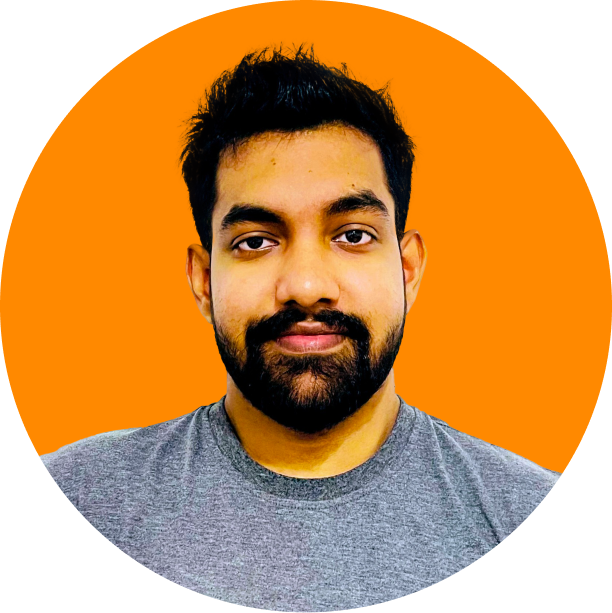 +13237397986
Request a call
Ideal clients
"We work with SME, Startup, and Scale-Up clients seeking a trusted adviser and a long-term strategic partner for their software and technology needs.

Most of them are growth-oriented businesses that intend to scale up their existing teams with Ex-Startup Founders, Researchers, Product Managers, and the Top Engineering Talent from around the world.

They want us to accelerate their software processes by working shoulder-to-shoulder with their roadmaps, products, designs, and engineering teams.

We've helped our customers build award-winning digital products that generate millions of dollars in recurring revenue by identifying novel strategies to differentiate themselves from the competition.

If this sounds like you - we think you'll love working with us!"